7 Reasons to Shop Locally – Small Business Saturday
Small Business Saturday – Buy Local Is Supporting Yourself Too
Several studies have shown that when you buy from an independent, locally-owned business, rather than a nationally-owned businesses, significantly more of your money is used to make purchases from other local businesses, service providers, and farms — continuing to strengthen the economic base of the community. (Click here to see summaries of a variety of economic impact studies)
Go to: https://sustainableconnections.org/why-buy-local/
7 REASONS TO SHOP LOCALLY:
1. Your spending will boost the local economy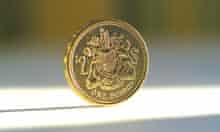 Research on spending by local authorities shows that for every £1 spent with a small or medium-sized business 63p stayed in the local economy, compared to 40p with a larger business.
High streets populated with thriving independent businesses boost the prices of nearby homes, according to a recent study. The research by American Express found that house prices near a prosperous town centre have risen by an average of £40,000 more over the past decade than other properties.
2. It is the ethical choice
Buying out-of-season produce, like strawberries in December, lowers your eco-credentials. As does eating turkey and carrots that have been flown halfway round the world or wrapped in layers of plastic. When you shop at local butchers, bakers, farm shops and green grocers, it is likely that a decent percentage of the produce has had a short field-to-fork journey. Along with supporting local farmers, it means the food is likely to contain more nutrients and have less packaging.
For more Info: The Gaudin